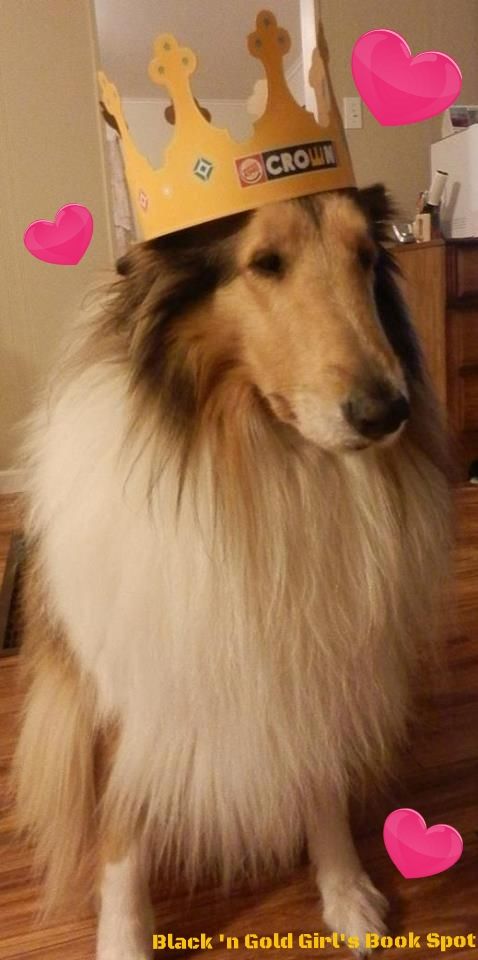 Coco says, "I'm a queen and
I have the crown to prove it!"
You may not know it, but it's Animal Welfare Week through October 11 and National Animal Shelter and Rescue Appreciation Week November 2 - 8. I don't know about you, but I would be lost without my furry friends. Coco is queen of the castle here at
Black 'n Gold Girl's Book Spot
and she's helping me celebrate critters everywhere with this special post featuring L. A. Kornetsky and her latest novel,
Doghouse
. If you love a mystery with a twist (anthropomorphic characters), this is a book you'll want to get your hands (or paws!) on.
************
The ASPCA and kitty, Pandora by L.A. Kornetsky:
I'm getting ready for a move, and part of that is decluttering. Getting rid of things – objects, old paperwork – that I don't need to haul with me any more.
But in a folder of otherwise no-longer-needed papers, there's a sheet I'm keeping. It's from the ASPCA, and it documents my adoption of the kitten once known as Minna, who became my beloved Pandora, gone now a little over a year.
There's no point to keeping the sheet of paper. All it does is say that I paid x amount for a 4 month old female tiger kitten, spayed. But throwing it out isn't an option, either. Because this was the first connection I had to Pandora, the first contract we made with each other: I would give her food, shelter, care, and a lap when she wanted it. I would give her a home. And in return, she gave me such love and companionship, letting her go at the end was no less a pain than losing a human friend.